Engraved cutting boards will enhance absolutely any kitchen. You've got to cut on something, so why use something plain when you could have something fancy and custom-made? We can custom-create anything you'd like. Just the other day, we made engraved cutting boards with Guy Fieri's face on them! You can't go wrong with Guy Fieri. If you disagree, that's okay. Only Guy can judge me. Maybe celebrity chefs decorating your engraved cutting boards isn't what you want. Not a problem! We can do anything. If you can design it, we can laser-etch it onto engraved cutting boards for you. If you can't design it, that's okay! We can design it for you, and you'll still get fantastic custom engraved cutting boards. We're full service like that.
Laser engraving stands at the pinnacle of modern precision artistry, where cutting-edge technology meets creative finesse. This technique employs highly focused laser beams to meticulously etch intricate designs, texts, or patterns onto a wide array of materials, ranging from wood and metal to glass and acrylic. What sets laser engraving apart is its remarkable precision; it can achieve intricate detailing and produce delicate, permanent markings with unmatched accuracy. By harnessing the power of controlled lasers, artisans and manufacturers can create personalized items, intricate artworks, and industrial components with impeccable detail and consistency. The versatility of laser engraving knows no bounds, enabling the customization of products, the crafting of unique gifts, and the production of intricate architectural elements. It's a testament to the marriage of technology and creativity, offering a realm of endless possibilities for both artistic expression and practical applications.

We source the finest materials, so our engraved cutting boards are all high quality. They're built to last and designed to stand up to heavy use in the kitchen. So whether you're slicing the occasional cheese or spending eight hours a day chopping vegetables, our engraved cutting boards won't let you down. And when you get to the bottom and clear off your chopped food, there's Guy Fieri smiling up at you! Or whatever else you'd like us to engrave, of course. We like Guy Fieri, but you can make your own choices. The point is, it just helps you feel good all around.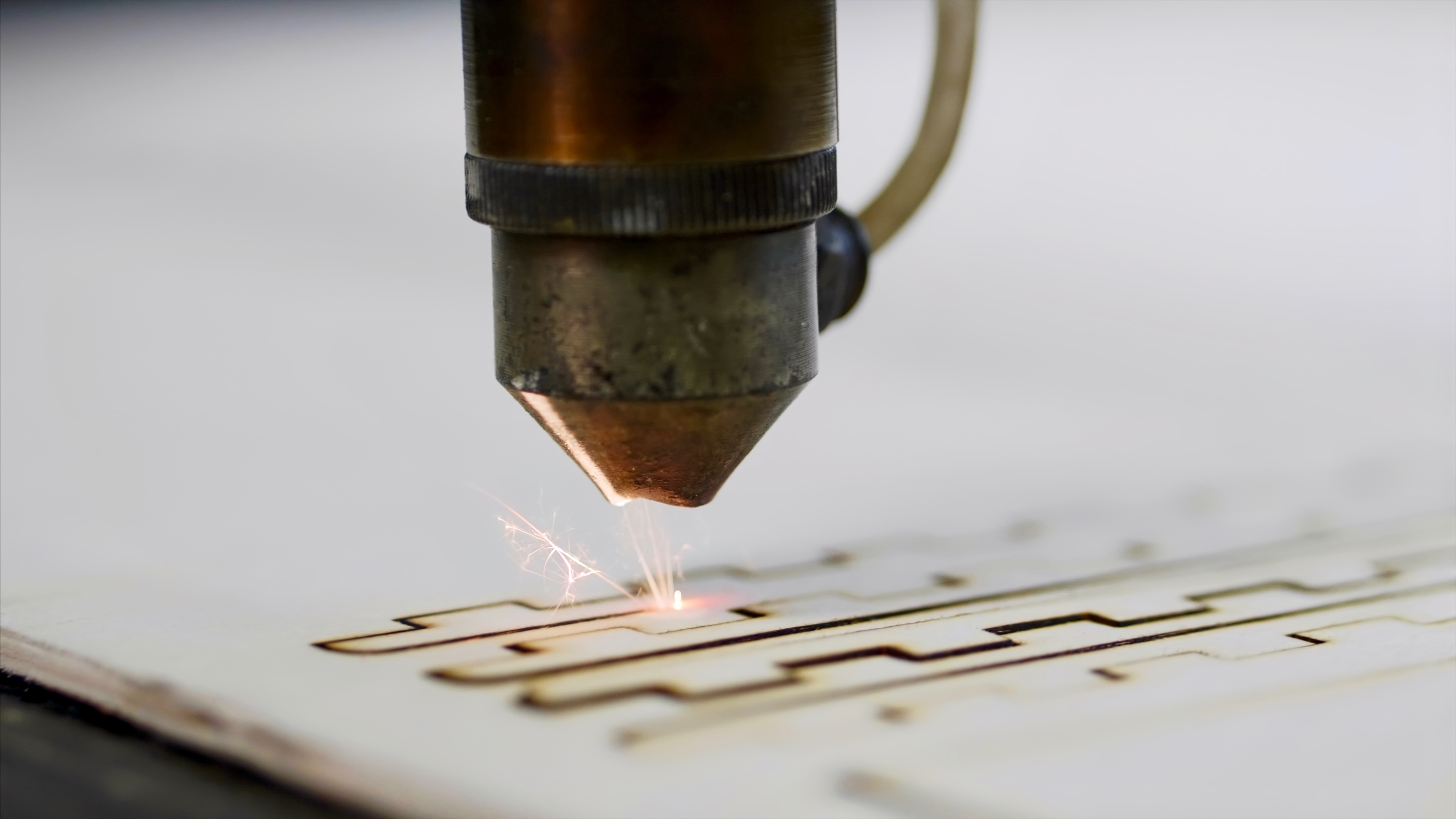 Please note: there will be an image of Guy Fieri smiling up at you. It will not actually be Guy Fieri. Please do not use a knife on actual Guy Fieri. So contact us today! Just click the link below to access our convenient RFQ form, and we'll get back to you with a custom quote faster than you'd think possible. We're here to make all of your cutting board dreams come true.
Laser engraving on wood is a fascinating blend of artistry and technology, transforming raw timber into intricately designed masterpieces. This innovative technique utilizes a high-powered laser to etch precise patterns, intricate designs, or personalized messages onto various types of wood, ranging from softwoods like pine to hardwoods such as oak and maple. The laser's focused heat vaporizes the wood's surface, creating a smooth, permanent engraving that showcases incredible detail and precision. From decorative ornaments and personalized gifts to intricate signage and bespoke furniture, laser engraving on wood allows for unparalleled creativity and customization. The natural beauty of wood combines harmoniously with the precision of laser technology, resulting in stunning, enduring creations that captivate the eye and touch the heart. Whether it's for decorative purposes, branding, or commemorating special occasions, laser-engraved wooden items carry a timeless charm that adds a touch of elegance to any setting.
Engraved Cutting Boards Look Great!
– OR –
(800) 482-1553
Monday- Friday 9am – 5pm