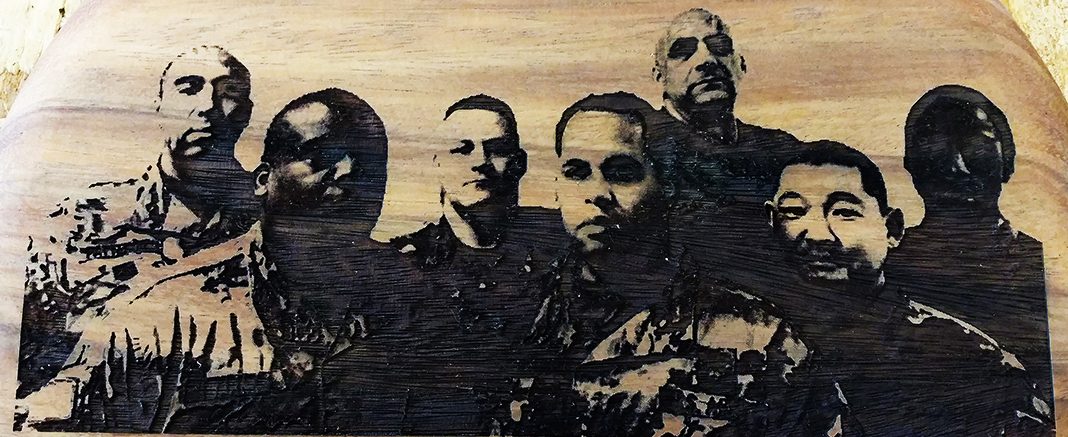 Laser engraving wood is the way of the future. You can tell, because it's got the word "laser" right in the name! That's the best indicator of futurism right there. That or maybe cybernetics, but you can't have cybernetic wood. It doesn't make any sense. Laser engraving wood, on the other hand, makes perfect sense. It's a perfect marriage of past and future. Wood burning is centuries old, but laser engraving wood is still relatively new. We've been using our lasers for years, though, and it shows. Our techniques are unparalleled! We can take any image, any design, any words and perfectly engrave them into any wooden object you want. Laser engraving wood gives us perfect control of the image, allowing us to do sharp, clean lines that look fantastic!
Unlike plastic, which can warp, crack or flake, or glass, which is fragile and easily broken, laser engraving wood gives you a product that will last throughout the years and look great the entire time. Too many things these days are disposable, designed to last for only a short time. Laser engraving wood produces a durable, beautiful artifact! Its lifespan is measured in decades, not months. So if you're looking to give a gift that stands out, or if you want to decorate your home in a way that will showcase your style, try laser engraving wood. It's the easy way to class up your act! Squandering your money on sports cars or hunting trophies can often have the opposite of the intended effect, causing people to think that you're overcompensating. But engraved wood always shows you off to best effect. Give us a call today, and let us start you on your new path!
Laser Engraving Wood: The Future and the Past Together at Last!