Laser engraved wood looks amazing. On your wall at home, on your desk at work, or anywhere else, it really brings elegance to any setting. You have settings, of course, so why not add elegance to them? We can custom-create laser engraved wood pieces for you and beautify your life. Plaques, signs, picture frames — we do it all. If it's wood, we'll make it into laser engraved wood! It's just what we do. Want a set of matching engraved baseball bats for your team? We can do that for you. Got a groundbreaking ceremony and you want personalization of the shovels and sledgehammers? We've laser engraved wood with names more times than we can count! Laser engraved wood makes a classy groomsman's gift, too. Knives with wooden handles, custom pool cues — if it's got a wooden surface, we'll engrave it for you. A stylish family tree drawn in laser engraved wood? Great idea! That's a fantastic conversation piece.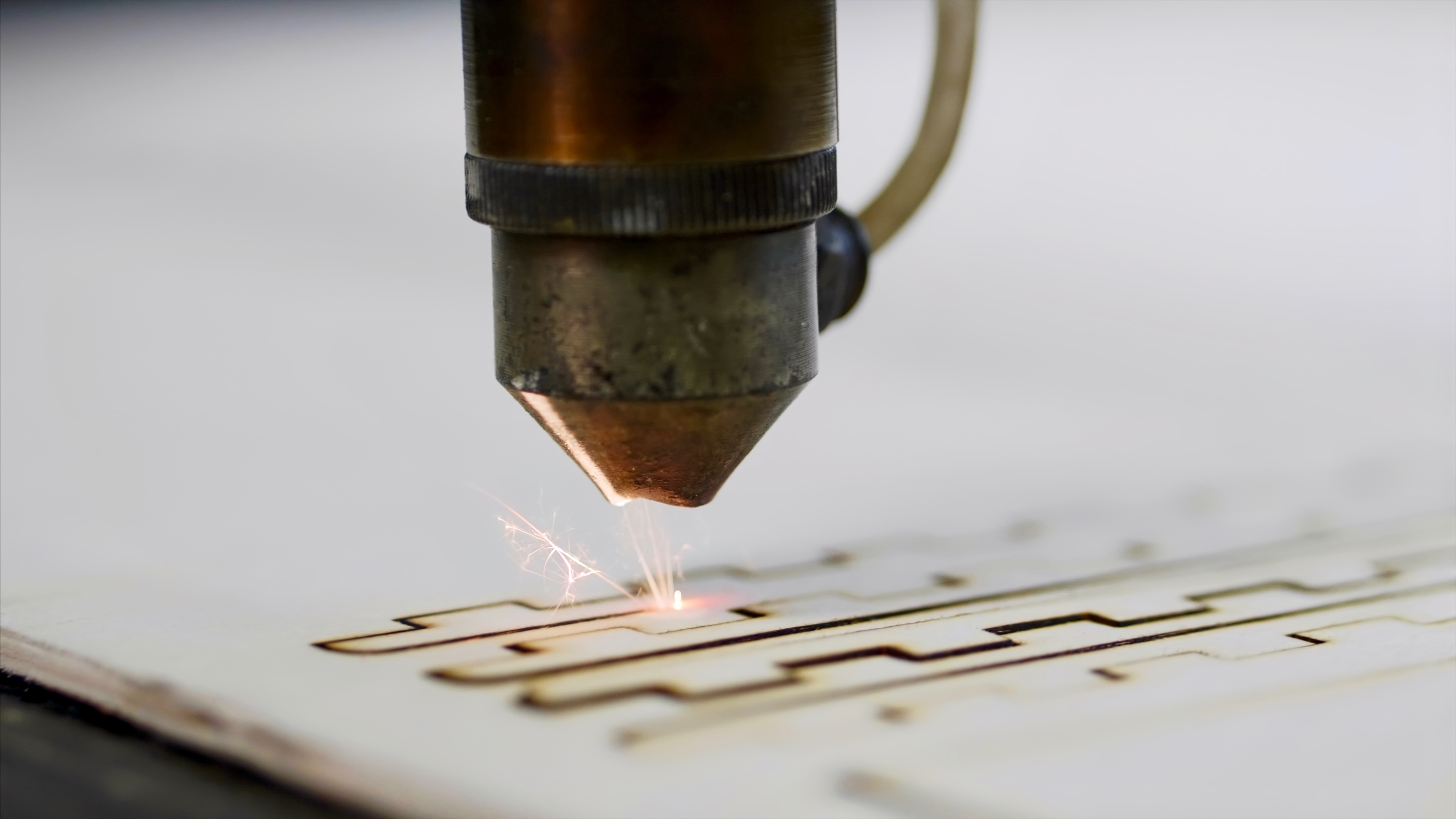 Laser engraving on wood is a fascinating blend of artistry and technology, transforming raw timber into intricately designed masterpieces. This innovative technique utilizes a high-powered laser to etch precise patterns, intricate designs, or personalized messages onto various types of wood, ranging from softwoods like pine to hardwoods such as oak and maple. The laser's focused heat vaporizes the wood's surface, creating a smooth, permanent engraving that showcases incredible detail and precision. From decorative ornaments and personalized gifts to intricate signage and bespoke furniture, laser engraving on wood allows for unparalleled creativity and customization. The natural beauty of wood combines harmoniously with the precision of laser technology, resulting in stunning, enduring creations that captivate the eye and touch the heart. Whether it's for decorative purposes, branding, or commemorating special occasions, laser-engraved wooden items carry a timeless charm that adds a touch of elegance to any setting.

Need a custom piece etched into a table top? Bring that table on by and we'll get that done for you! No one's better at making custom laser engraved wood than we are. We bring an artist's touch to the lasers, which sets our work head and shoulders above the competition. No matter what request you have, or what surface you need it engraved on, we're the company to turn to first. Our skill, our speed and our prices are all the best that you'll find anywhere around! So look no further. If you've got a request, simply fill out the RFQ form below and let us know what it is you need. We'll respond with a custom quote, you'll be delighted and amazed, and we'll be in business!
Established more than a century ago, our family company stands as a testament to enduring values, unwavering dedication, and a commitment to excellence. For over 100 years, we have proudly served our community, evolving with time while upholding the traditions that have defined us from the beginning. Passed down through generations, our business is more than just an enterprise; it's a legacy of hard work, resilience, and the pursuit of quality. Over the years, we have not only weathered various economic climates but also flourished, adapting to changing markets and customer needs. Our long-standing presence in the industry reflects the trust and loyalty of our customers, who have become an integral part of our extended family. With a rich history behind us, we look forward to the future, continuing to innovate, grow, and serve generations to come with the same passion and integrity that have been our guiding principles for a century. Laser Engraved Wood for a Touch of Understated Elegance!
Got A Project?
– OR –
(800) 482-1553